Coaches
VARSITY SWIMMING HEAD COACH – Katie Harnish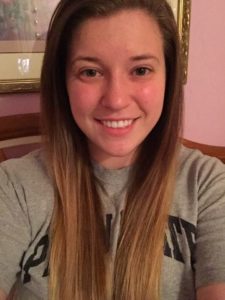 Hey guys! I'm coach Katie! This will be my third summer coaching with the Walligators. So you know a little bit about me, I am a day care teacher during the school year. I'm also currently studying at Rosemont College to get my masters degree in professional counseling. I have been a swimmer since I was four years old at Hilltop Swim Club in Havertown. I've swam for eight different teams including Widener University's Swim team. My focus for Wallingford's team is a fun and competitive environment to build skills, stay healthy, make friends, and enjoy the sport! We have a amazing atmosphere for our brief ten week program that is full of pasta parties, games, skill development, endurance development, and competition. We are welcome to swimmers of all skill levels! I am excited to start a new season with the team! Go Walligators!
My values as a coach stand as followed: FUN, spirit, respect, and hard work. If I can instill these qualities in a team as well, I feel as if my job has been done. Summer swimming is all about learning, team  comradery, and fun. My mission is to make sure every summer is unforgettable and to work hard and come out on top. Let's go Wallingford!
JV HEAD COACH – Wesley Yancey
Wesley's family is member of WSARC and he is looking forward to the summer season.  He currently is away at college but I know he is excited about getting back to our pool deck.
DIVING HEAD COACH-Maria Gallagher
My name is Maria Gallagher and I am so happy to start a diving program this summer at WSARC. I started diving in 1988 at Pennypacker Swim Club in Downingtown, and was a part of the program there for five seasons. During my college years, I joined the diving team at College of the Holy Cross for three seasons and trained one summer at West Chester University. I dove competitively at the college level in the patriot league for three years and loved every minute of it.
I am currently a lecturer in the chemistry department at Swarthmore College. I have two children at Wallingford elementary school and I live in Wallingford. I am looking forward to meeting my new divers and having a fun season this summer!
Marin Adams-Assistant Swim Coach
My name is Marin Adams and I am currently going anatomy Senior year at Strath Haven.  I've been a member of Wallingford since I was 6 months old and I have been a Wally Gator since I was 7 years old.  I've basically grown up on the team here at Wallingford.  Now, ten years later, I'm super excited to be helping coach this summer swim season!  I swim on a club team all year long called Suburban Seahawks and also swimmer the Strath Haven High school Team.  On the High school team I have qualified for Central League Championships 3 times as well as PIAA District 1 consideration cut in the 200 IM and the 500 Free.  Also on my club team, I regularly swim the 500 free and 200 butterfly.  In past summers I have coached the developmental team with my twin brother Sean, which has been an extremely fun experience.  I can't wait to join the swim team coaching staff this year and I am currently ready for an awesome summer swim season!  Go Wallygators!
Than Thomas-Assistant Swim Coach
Than is new Assistant Coach this year and we are lucky to have him.  He has a history of swimming for the Wallygators and is currently a swimmer on the Strath Haven High School Team.
Kiera Booth-Assistant Swim and Diving Coach
My name is Kiera Booth I'm an assistant coach this year for the Wallingford swim team. I've been swimming since I was about five years old and have been swimming for Wallingford for about six years now. This is my second year coaching and I'm super excited!
Jake Booth-Assistant Swim and Diving Coach
(AKA the coolest coach)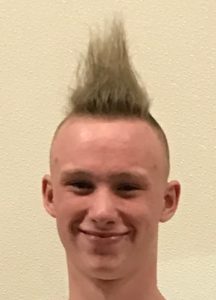 I've been swimming on a team since I was 6 and I've been on Wallingford's team for a few years now. I love the sport and hope to continue swimming as long as I can. I am excited to try to coach for the first time and give back to the team by helping coach Alicia and Katie. I currently work as a lifeguard for wallingford and have been working here for two years. I excited for this years season and hope to see the best out of each and every one swimming both JV and varsity. 
Spencer Seaman-Assistant Swim Coach
Jack Thomas-Assistant Swim Coach
CONTACTS
Swim Team Rep –
Kerry Yancey